www.PrevAIDS.com
HIV prevention : mediatheque
(this section is particularly dedicated to the workers involve in prevention including teachers, designers of public campain, social workers, community leaders...)
"Posters" and "Page in magazine"
"Leaflet"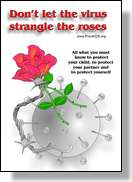 "VDO-clips" (up to 7 minutes...)
Concepts are adapted for TV broadcasting & DVD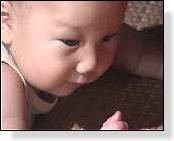 All ours movies are hosted by "www.ARCHIVE.org" Some are on "YOUTUBE"
(use the keyword "PrevAIDS" when you are on Archive.org)
(Languages available Th, En, Fr, Ge, Ne)
"VDO-posters" (up to 3 minutes)
Concepts are adapted for TV broadcasting & DVD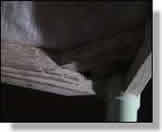 (Language: Th - Available subtitles: En, Fr, Ge)
"Audio-clips" ( sound only)
Concepts adapted for radio broadcasting.
Articles (already publish)
***
If you want to use some of our prevention material
The media we offer are protected by copyright but you can use them freely if you respect 5 conditions
Not erase the logo "www.prevaids.org"
Not make commercial use of the product
Inform us of the use you will do of the product
Any important edition you want to do on the product must obtain our agreement.
For translation, we will include the translated txt in the required media by ourselves as soon as we will receive the file of translation (subtitle, txt of posters, txt of booklets..)
The copies of the posters on this page are constrain by the technical requirements of the web The pictures are therefore in very low resolution (72 DPI) and high compression (JPG or GIF). Every time that you will ask us, we will send to you the electronic file in professional quality for enlargement (vectorial files: "CDR" or "AI"), for impression in a magazine (BMP, CDR, TIFF...) or for broadcasting (DV, DVD. You only have to ask for it by electronic mail at "aidspreventionpro@gmail.com." We will send them to you free of charge except in case of expensive charges (DVD...).
Some of the original files are already available on "www.aids-hospice.com" in "aidspreventionpro" section.